EasyBot builds quality B2B lists for you
An AI + Human combined bot that takes away your manual sales prospecting and builds high quality targeted B2B lists for your campaigns.

Leave your sales prospecting to EasyBot.

---
S
What can EasyBot do?
EasyBot can build high quality & highly targeted B2B lists for your campaigns
How it works
EasyBot is combined effort of AI and humans that creates sales opportunities.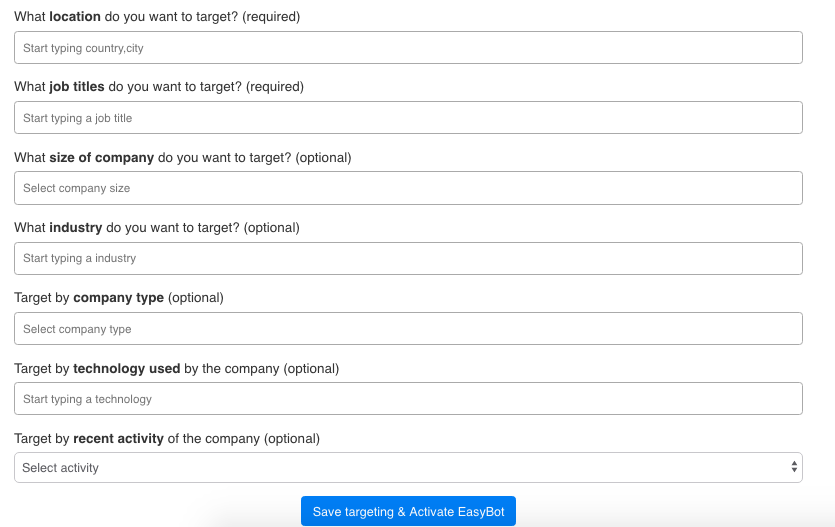 01
Define your targeting
Let EasyBot know which companies you want to target using smart filters. Define your decision makers job roles that you want EasyBot to target.
02
Activate Auto mode
Let EasyBot automatically build your targeted lists and verify the email addresses of your target decision makers all on autopilot.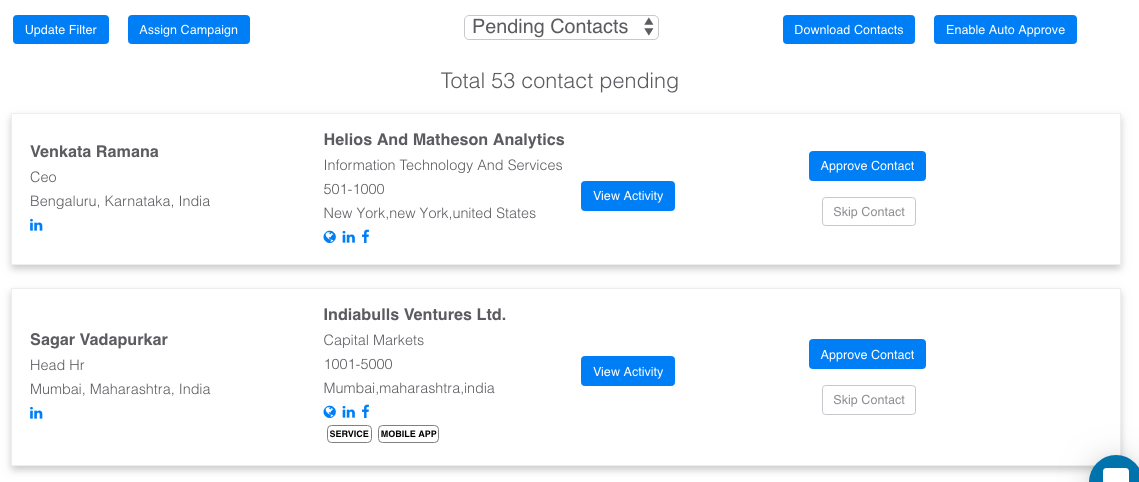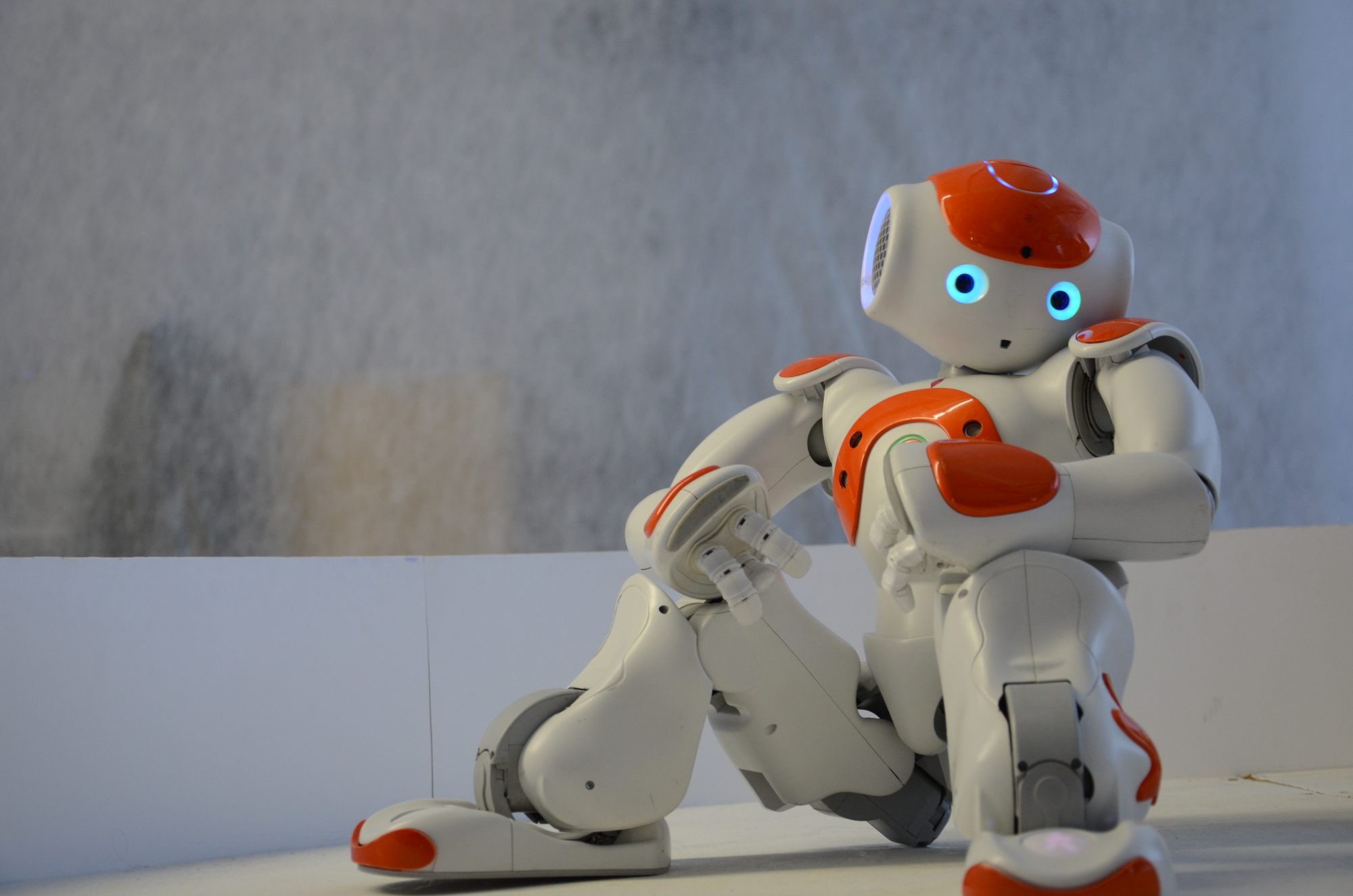 03
EasyBot AI takes over
EasyBot artificial intelligent bot starts the work. EasyBot will keep researching companies, researching people, find their verified emails and add them to a list for you to download.
04
Human takes over
Let's face it – AI has not yet achieved the quality that a human can do. Once EasyBot has finished its research, a human takes over and finish the rest to ensure quality and 100% fill rate.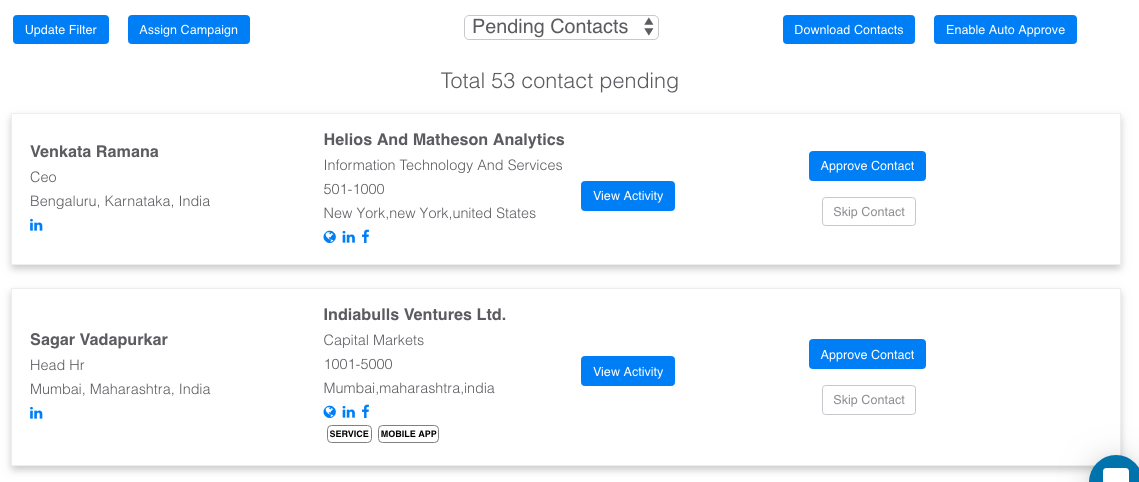 Targeting
Smart custom B2B lists
---
EasyBot uses AI to capture and create smart targeting criterions for highly targeted B2B lists.

Recent funding
EasyBot captures recent funding of companies to optimise the targeting.
Recent hiring
EasyBot tracks recent hiring and the job roles in companies for advance targeting.
Tags
You can use SAAS, Ecommerce and several other advance targeting criterions.
Tech Stack
Target companies basis on the technologies they use and optimise your outreach.
Industry
Use Industry to filter down the right set of companies for your prospecting.
Location
Headquarter location targeting is available for optimising the sales prospecting.
Our Customers
---
Join hundreds of satisfied customers globally.